What's on at bell's pumpkin patch?
Bell's Pumpkin Patch is a celebration of all things autumn and pumpkin! Each year we try and add to the pumpkin-fest, with new activities and photo stations… and new varieties of pumpkins of course! 
Check out what Bell's has to offer for 2023 below: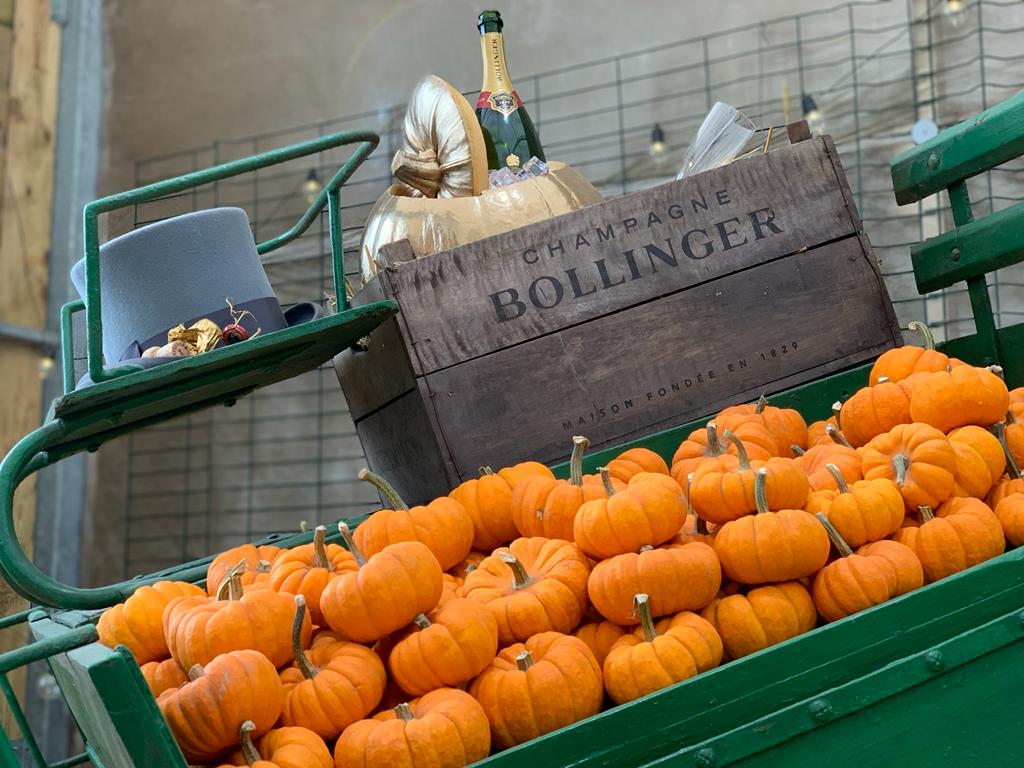 Pumpkin Displays
Each year our display makers, imagine and create interactive displays and photo stations to help make memories on your annual trip to Bell's pumpkin Patch. It's one of the things that make our event so unique and your visit extra special. In 2021 we ranked in the Top 5 most Instagrammable patches in the UK. 2023 is no exception, and as always, we're pulling out all of the stops to help you get some super snaps!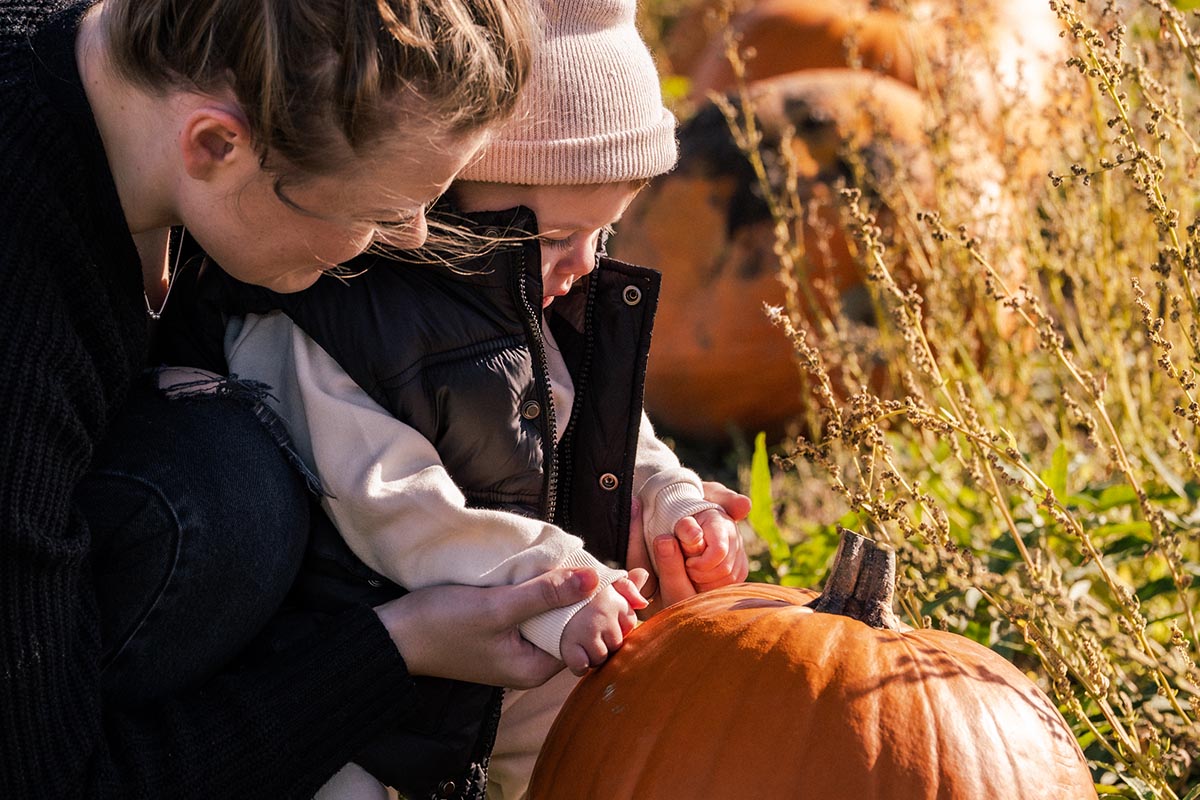 Pick Your Own Pumpkins
Each year Bell's grow over a million pumpkins. Not only that, but we grow the largest variety of weird and wonderful gourds, pumpkins and squashes anywhere in the UK! From speckled swans to goosebumps and stripes, long and loopy, teeny weeny or two man lift heavy! We grow every shade of white, cream, yellow, green, blue and of course…. Orange!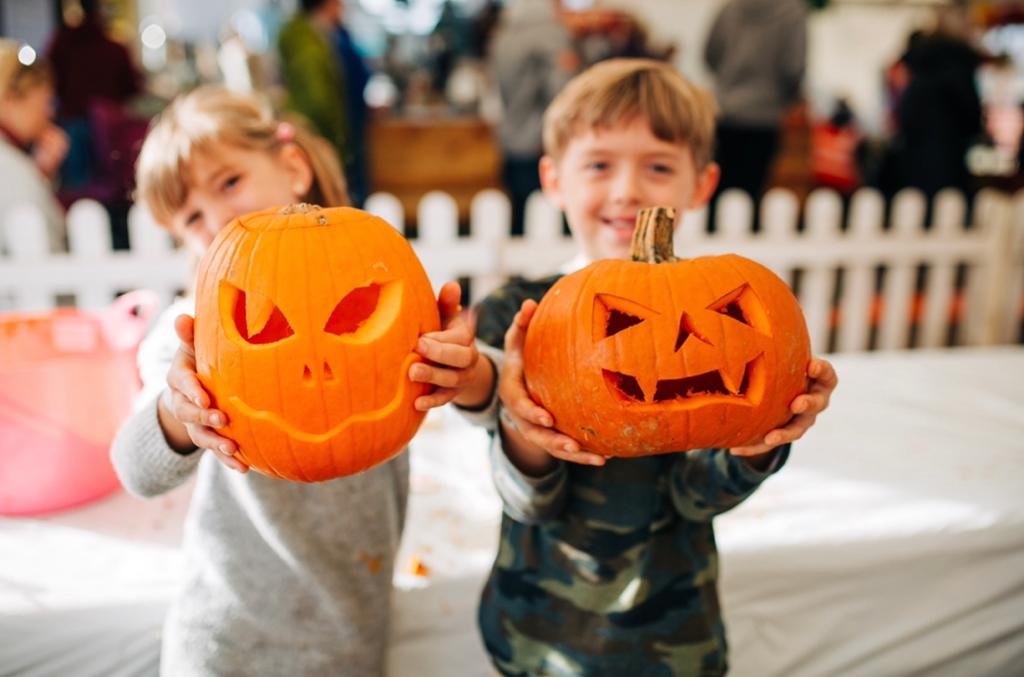 Pumpkin Carving
Leave the mess behind in our Pumpkin Carving Tent! Once you've picked your perfect pumpkin from the patch, pop over to our carving tent to create your masterpiece!

Book today for only £2.50 per person and get a free carving kit to take home with you.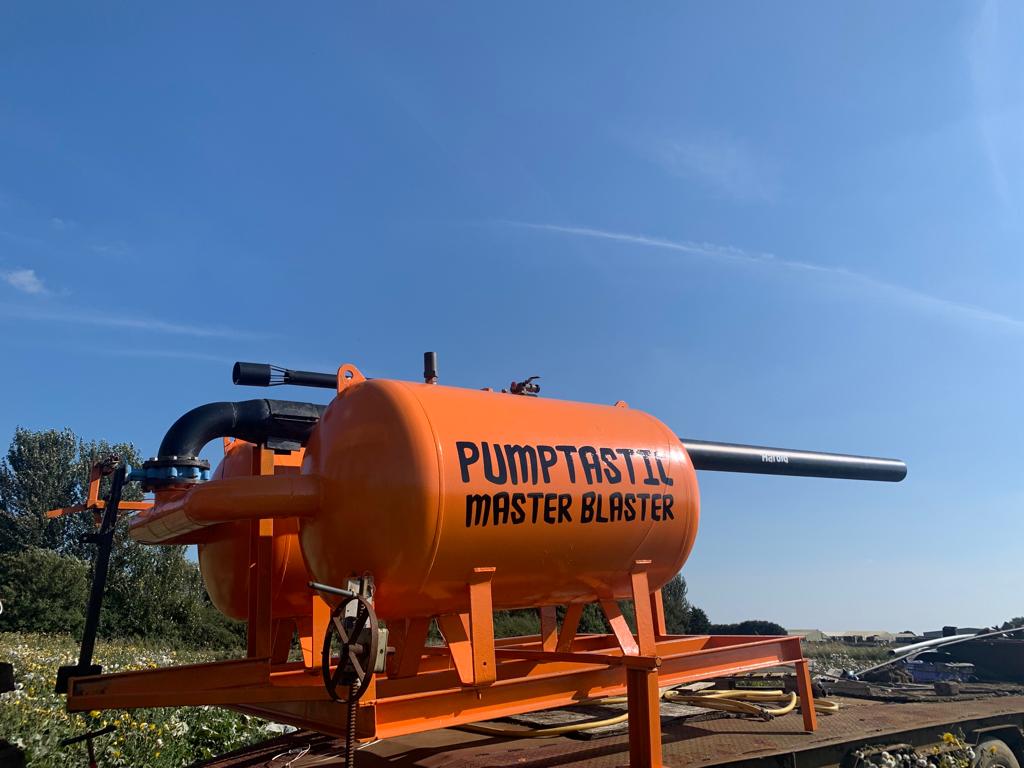 Pumpkin Cannon
Bell's Pumpkin Patch is home to the largest Pumpkin Cannon in the UK. The Pumpkin Master Blaster, or 'Harold' as he's affectionately known, can fire a pumpkin over a quarter of a mile. He has featured several times on TV and radio, and raised over £10,000 for charity since he was built.
Fun Fair Rides
2023 sees the Funfair return to Bell's after so many visitors enjoyed our rides in 2022! Ride the carousel, swing the swing boats and try the chair-o-planes too!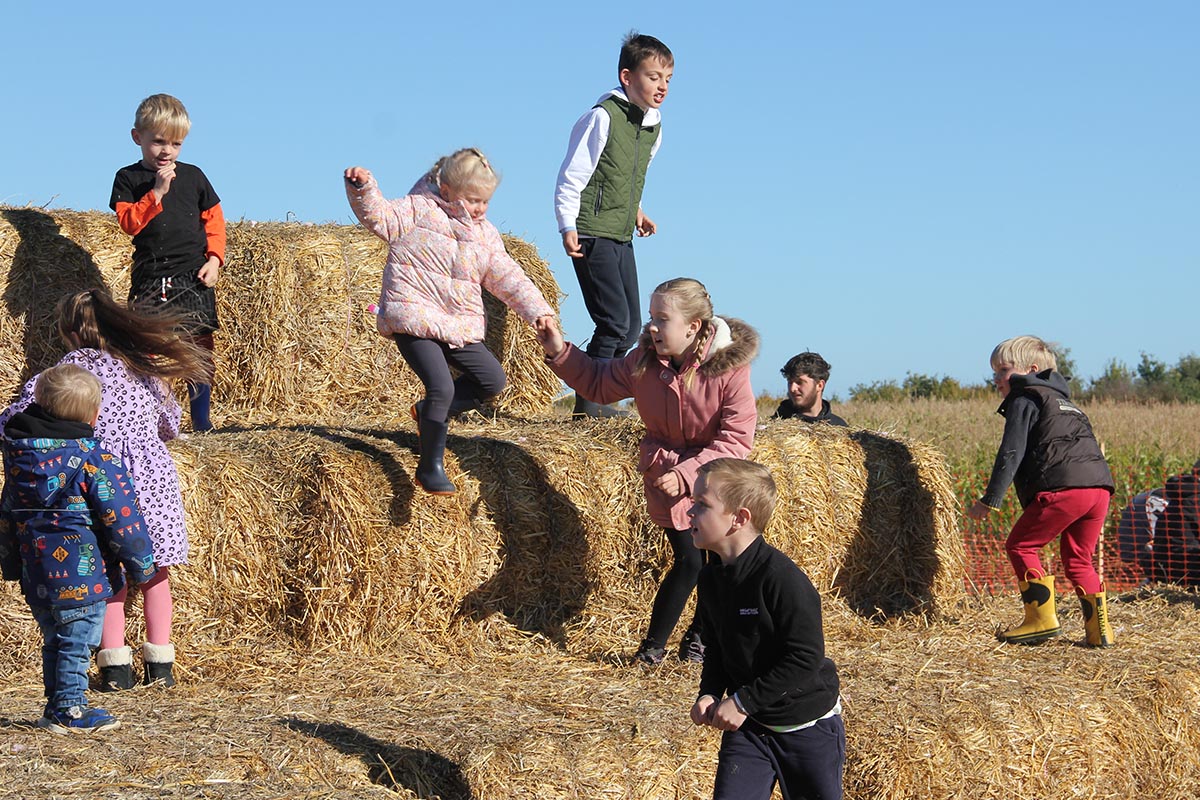 Bounce & Climb Areas
Our Bounce & Climb Areas are great fun! Scale and climb the bales before jumping on the straw pit!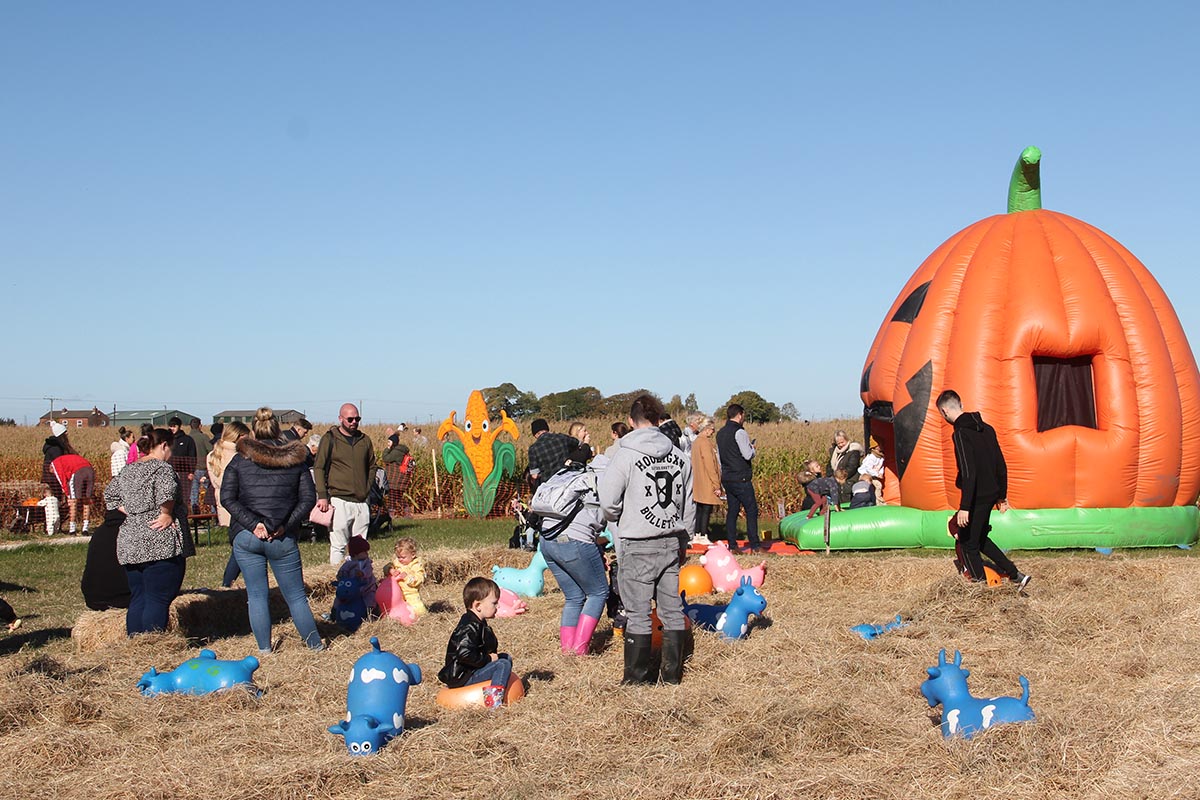 Tiny Tots Area
Our tiny tots play area allows younger visitors to play safely. Why not grab a space hopper and bounce around?!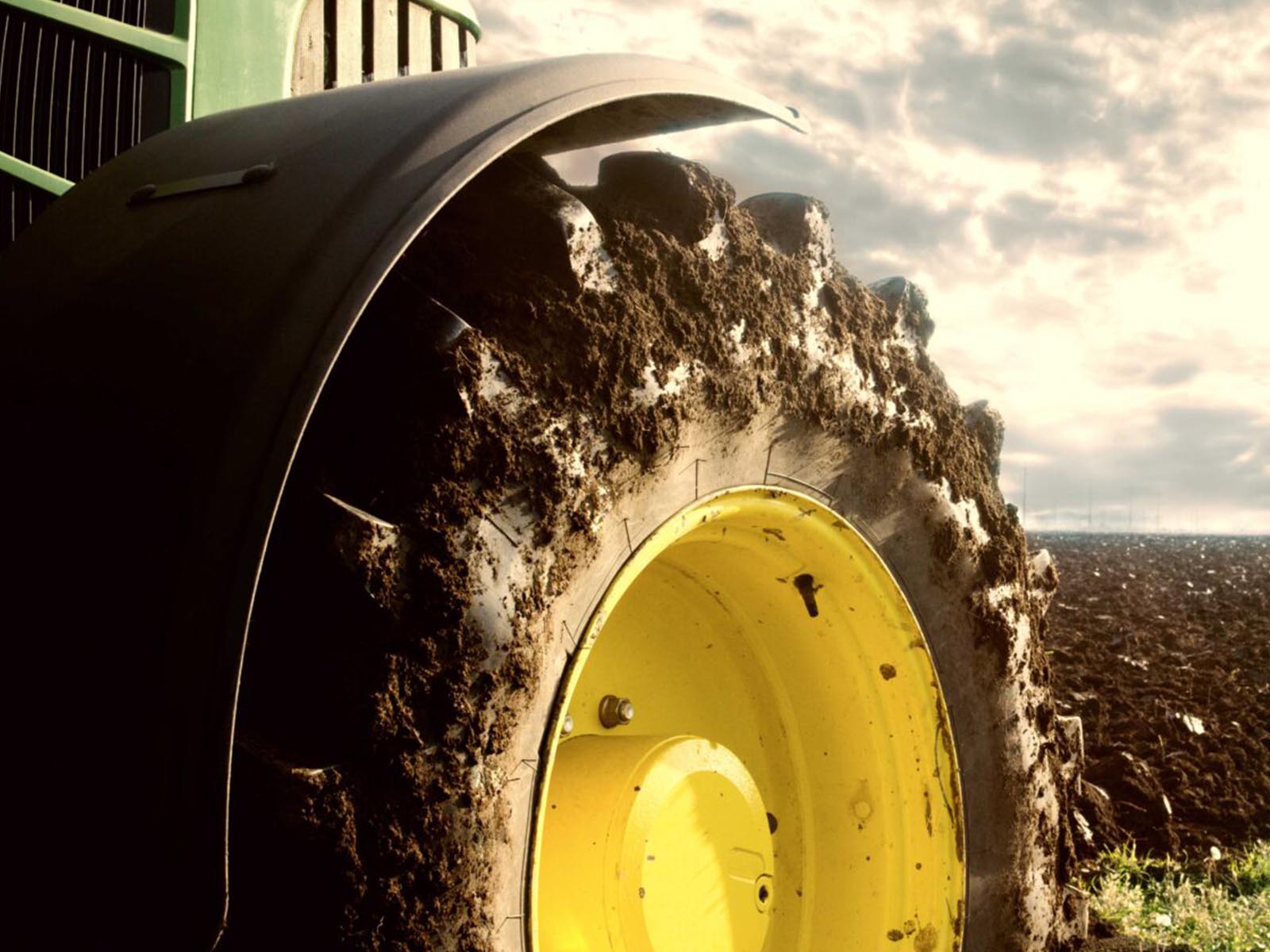 Tractor Ride
Take a guided tour around our pumpkin patch on our tractor ride! See the fields where millions of pumpkins grow and learn how we farm the pumpkins from start to finish!

Please note: Tractor rides are subject to weather conditions on the day.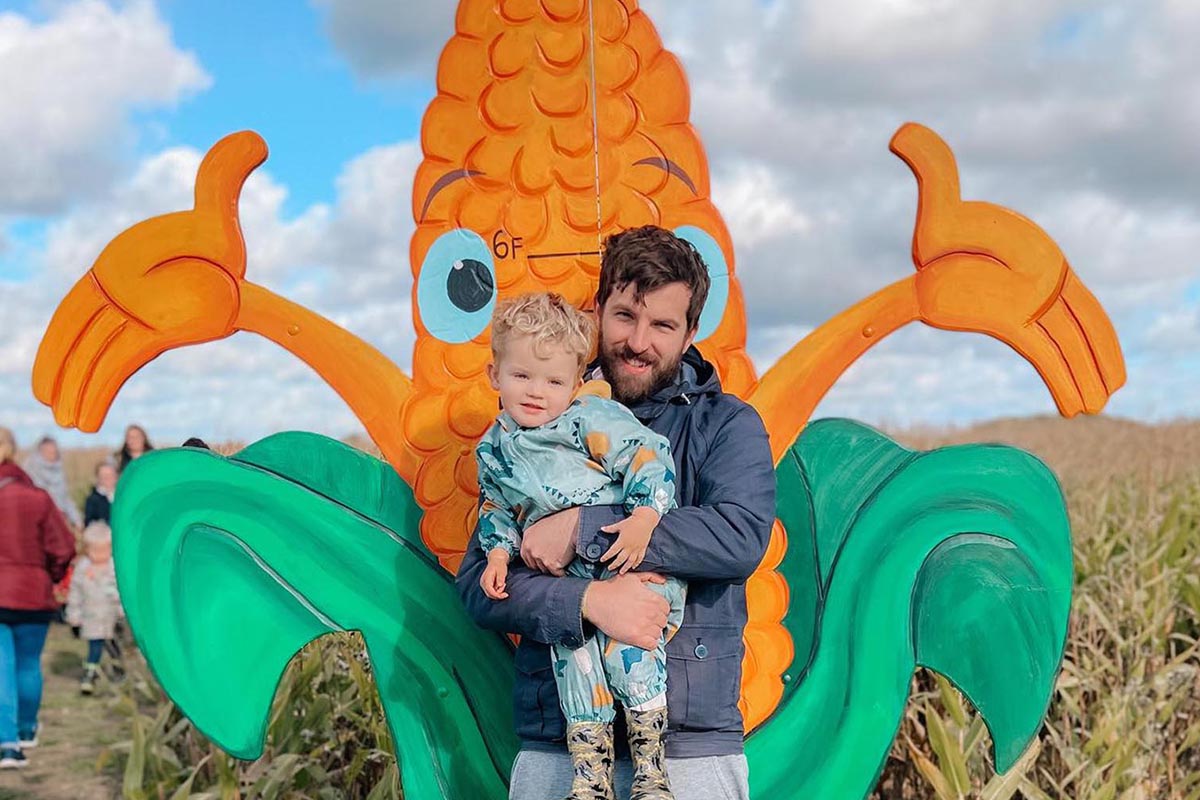 Maize Maze
Have an a-maize-ing time in our largest interaction maze so far! With plenty of challenges along the way, our maze is fun for all ages! See if you can find your way!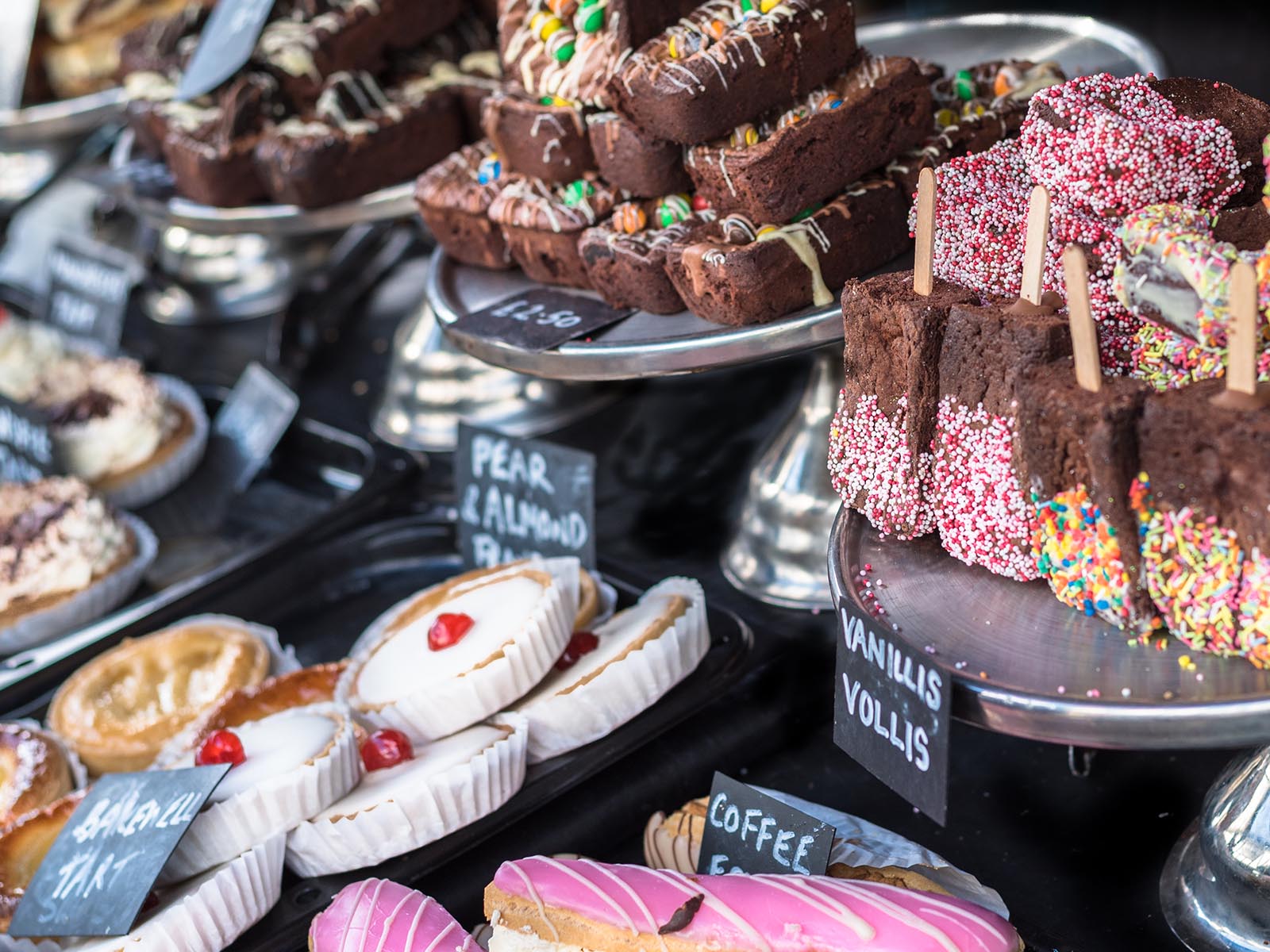 Makers Market
We've a selection of the best Lincolnshire makers selling their products for the first time at Bell's Pumpkin Patch! Browse pumpkin and autumn themed items to local food, homeware, art and much more!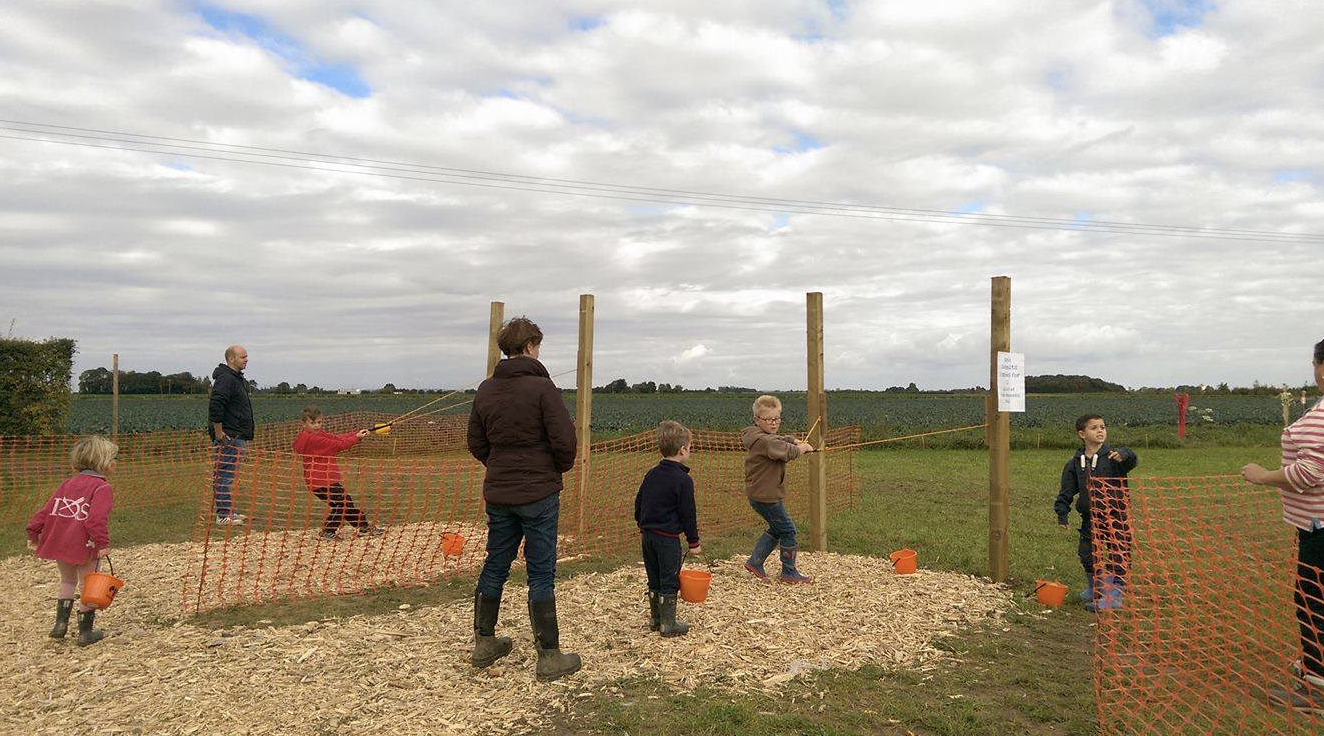 Potato Catapults
3, 2, 1, FIRE! Can you catch our ghosts and ghouls with our potato catapults?!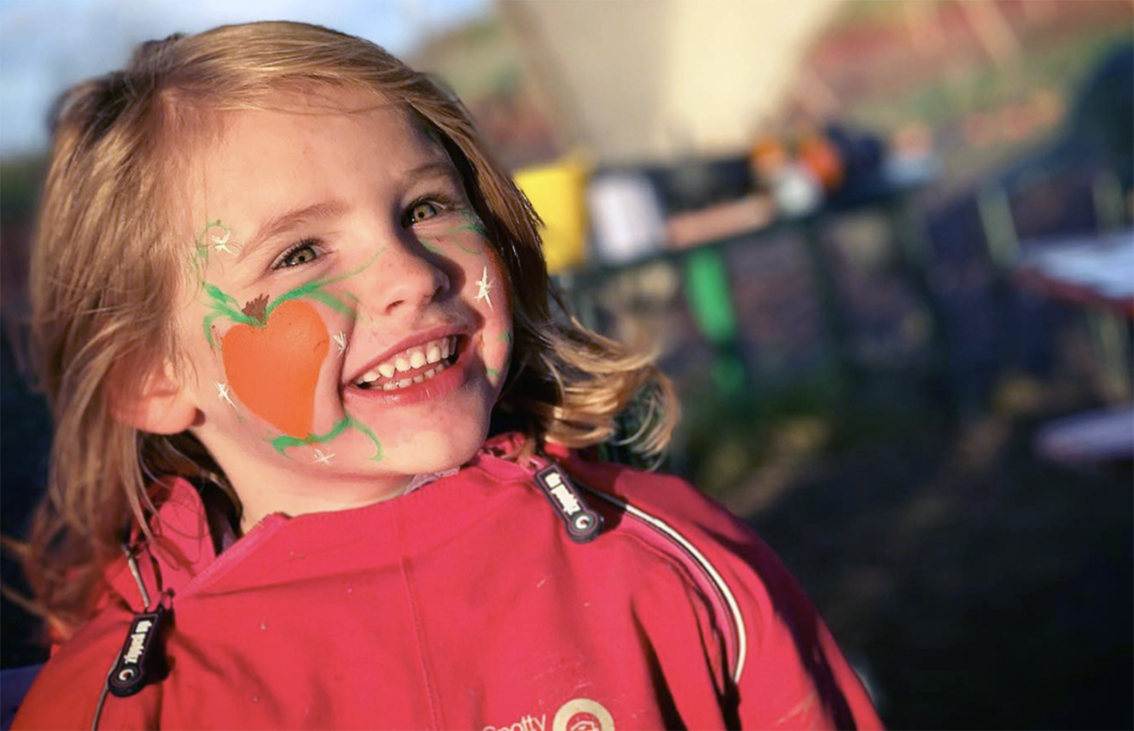 Cheek Art
Stand out from the crowd with our pumpkin pattern cheek art! Cheek art is included in your ticket price!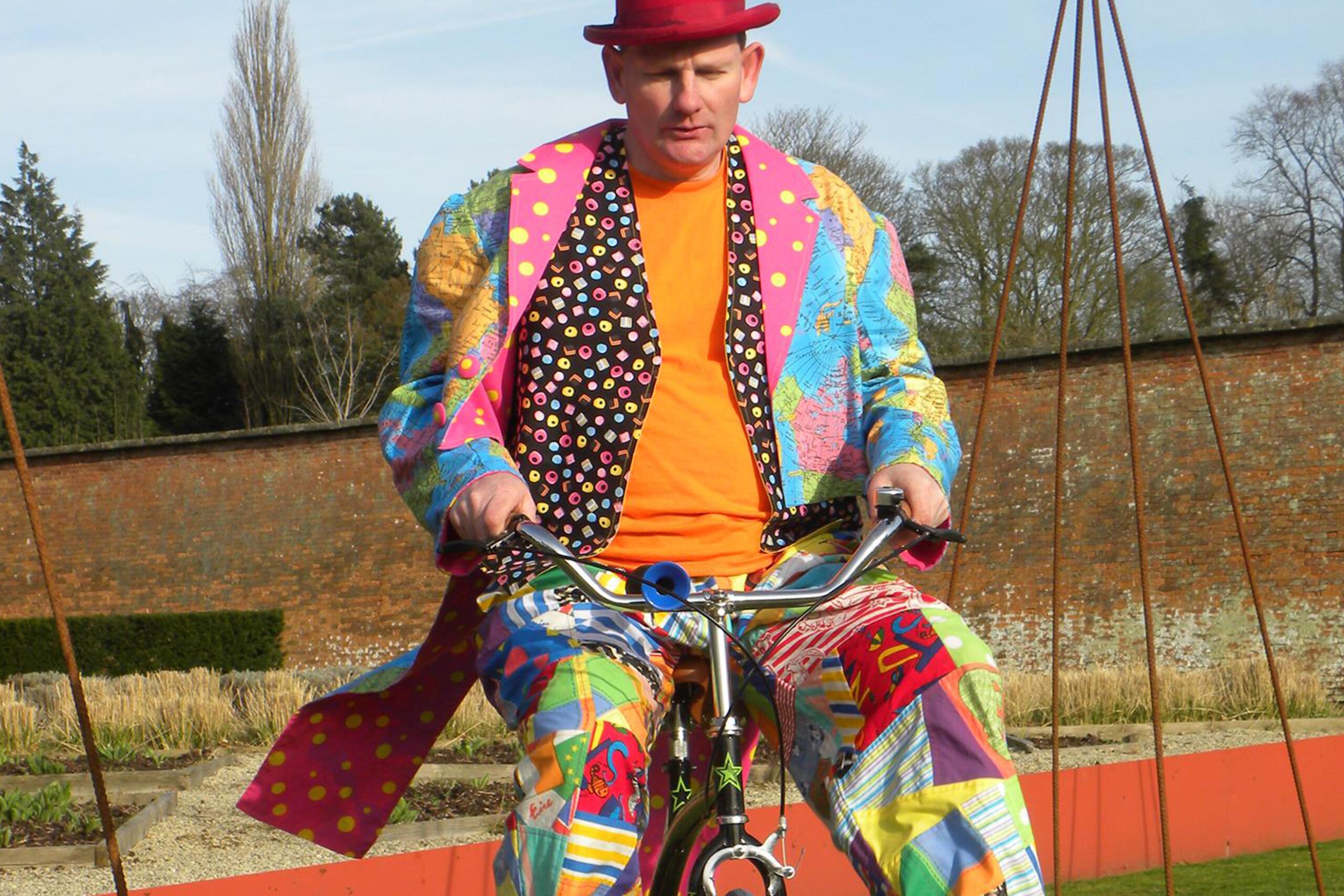 Circus Skills
Returning for 2023 – catch the fantastic Adrian showing children circus skills, roving on around on his unicycle and even stilts, circus shows plus balloon models.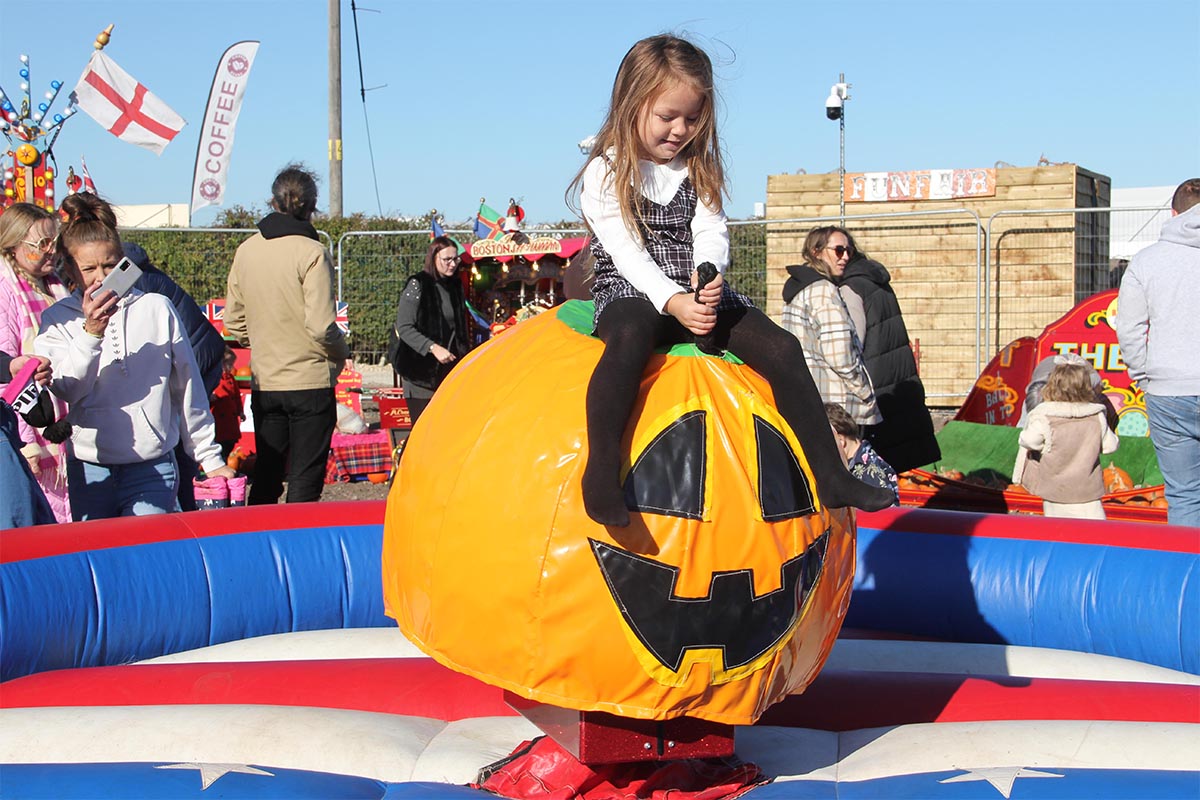 Rodeo Pumpkin
Returning in 2023! Take a ride on our rodeo pumpkin – it's great fun for all ages!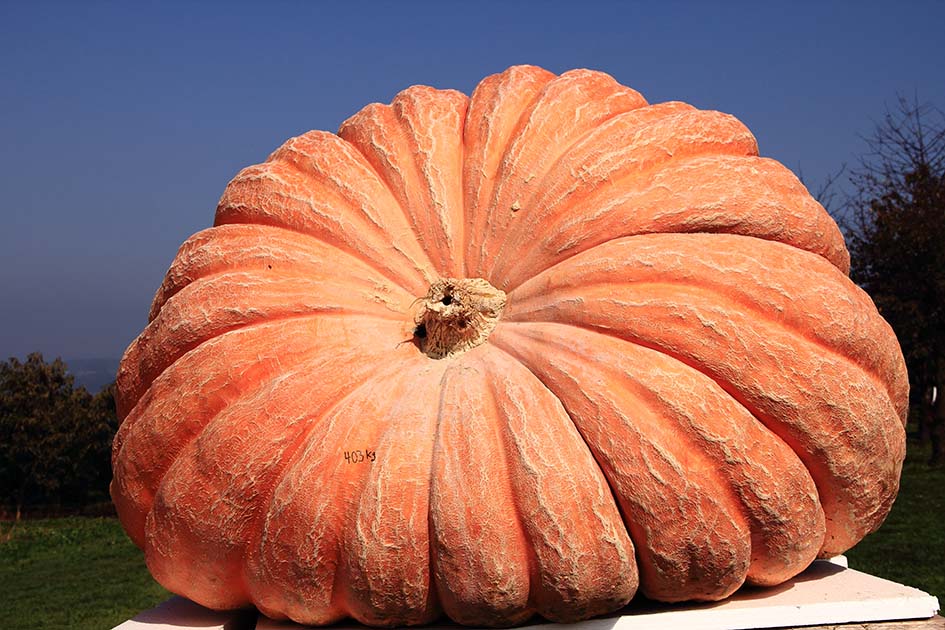 Giant Pumpkins
Come and see our prize winning giant pumpkins on display! We have contenders from around the county compete for the coveted prize!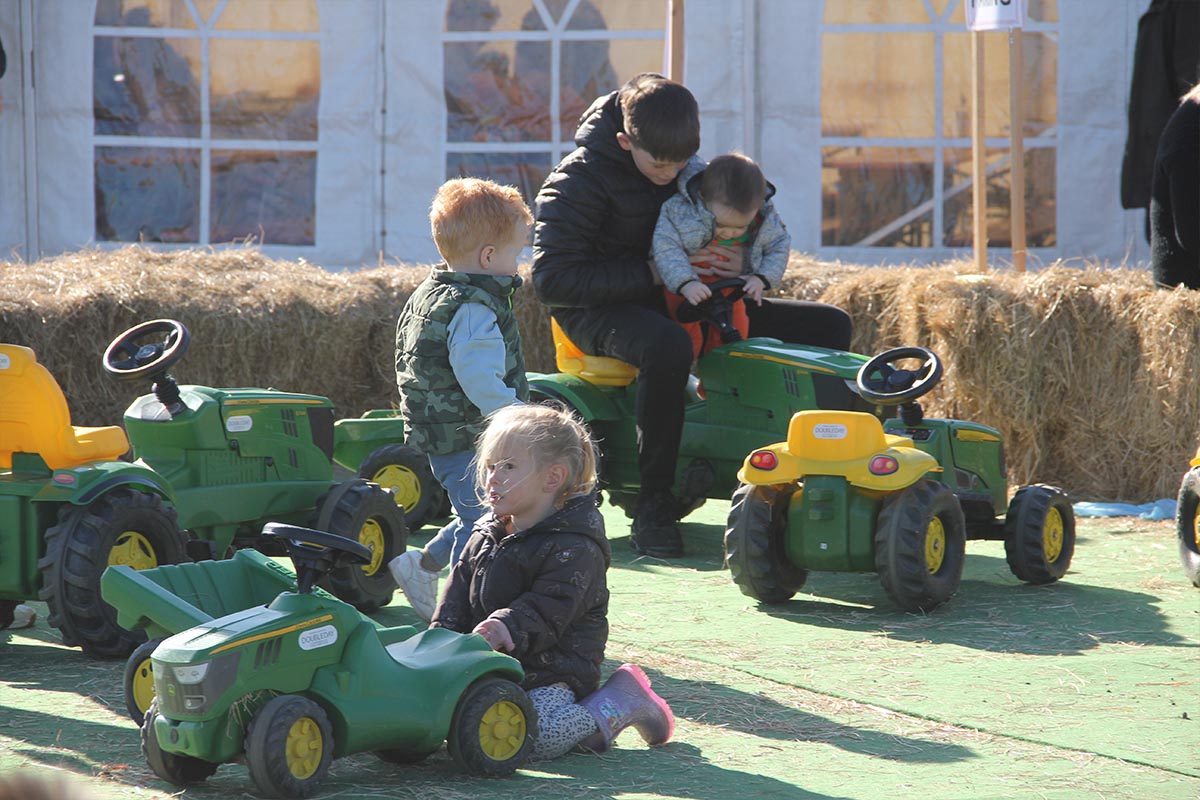 Ride On Tractors
Ben Burgess have kindly supported us with their pedal ride on tractors for children to enjoy at 2023's event!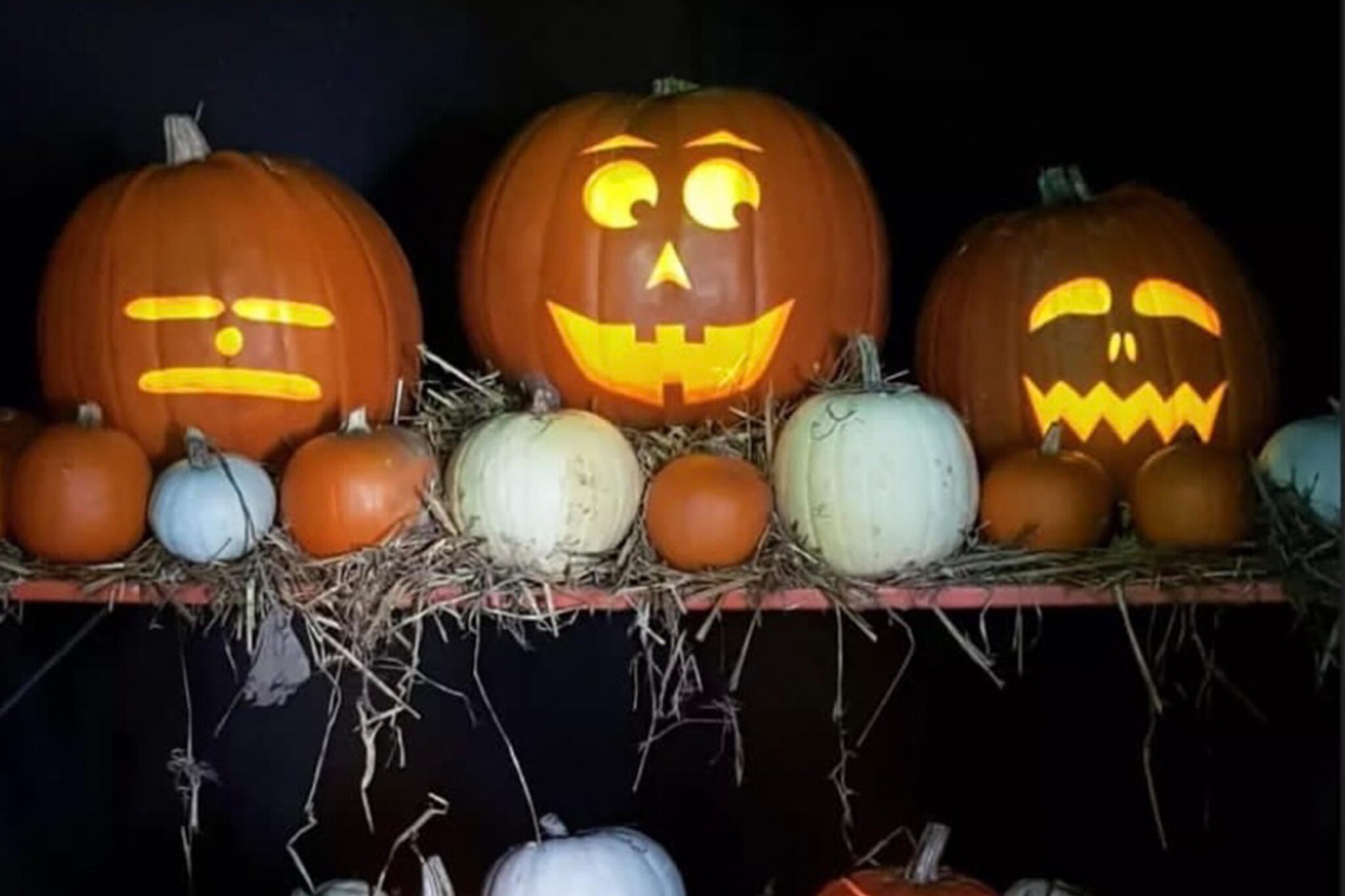 Singing Pumpkins
The Singing Pumpkins return to croon out their favourite songs for the pumpkin season!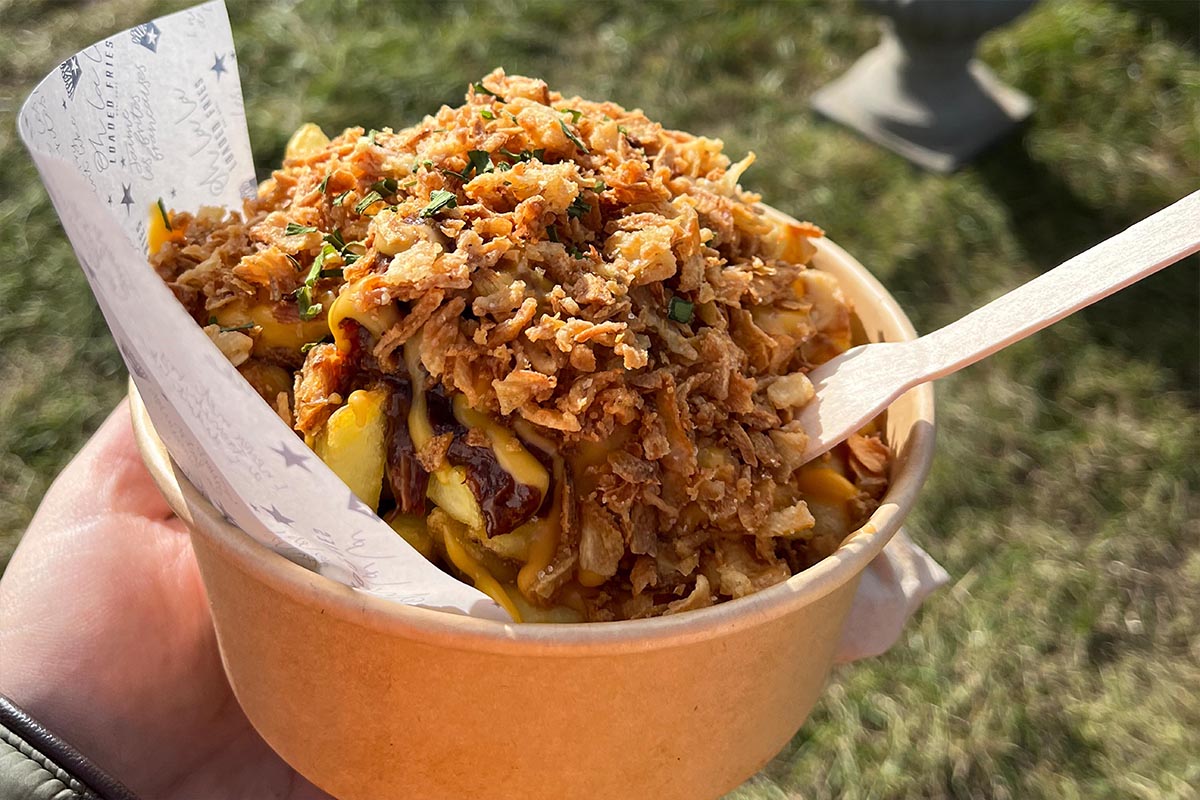 Food & Drink
We've a number of yummy caterers joining us for the duration of the event, you'll find something for everyone at our patch! Plus with local ales, cocktails and hot chocolates with a little tipple, it's not just the kids that can have a treat!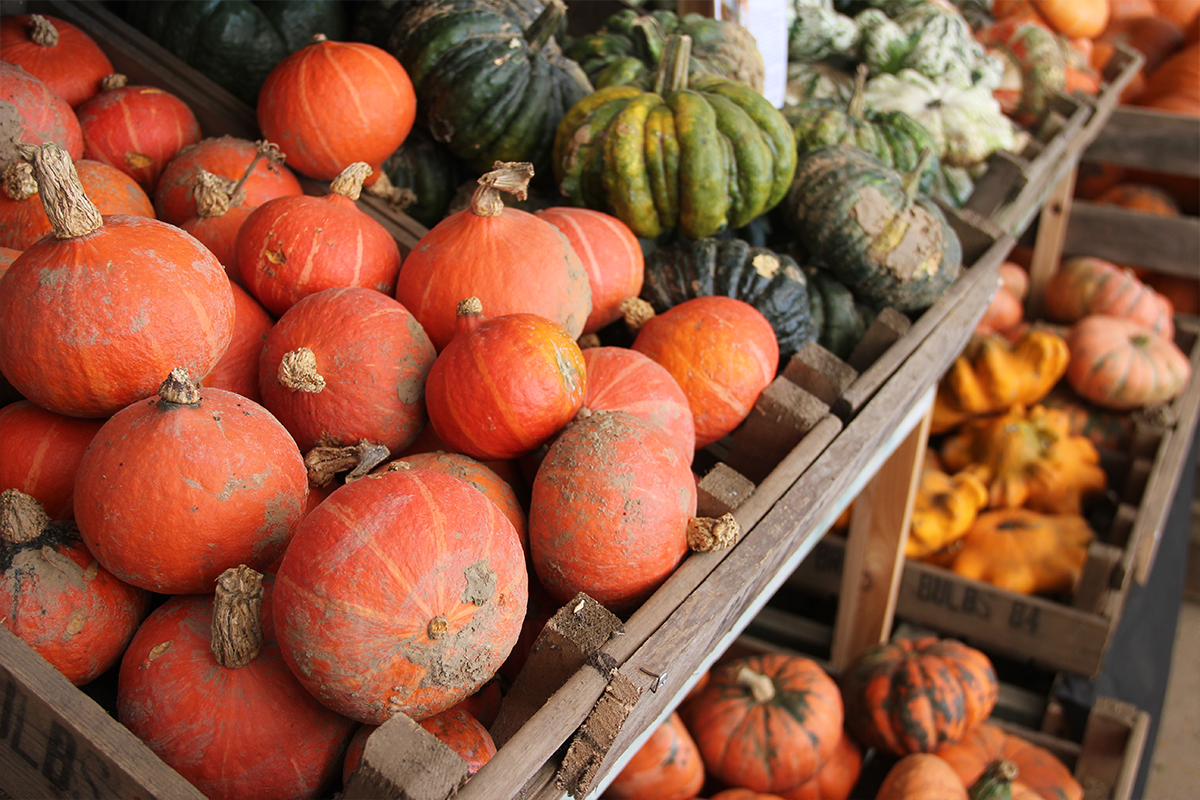 Outlet Shop
Our on-site nursery Outlet Shop has a large array of pumpkins on offer plus plants of all varieties! Visit the Pumpkin Market for a full range of pumpkins, squashes and gourds on offer!
Assault Course
Get your heart racing on our brand new assault course for 2023!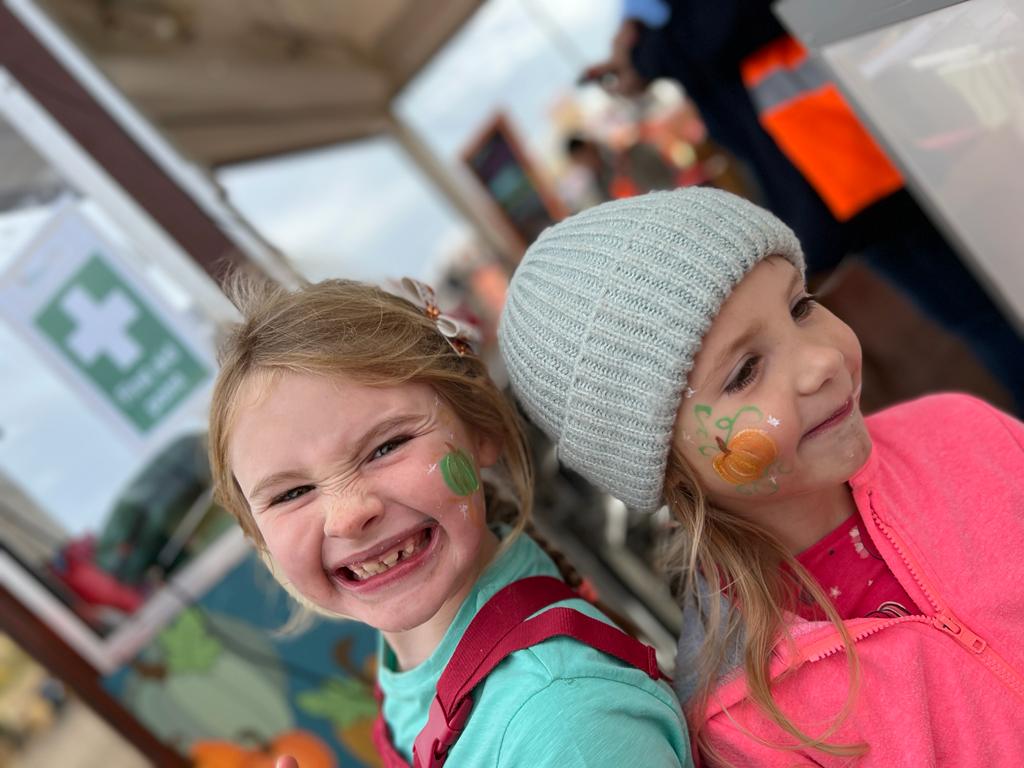 Garden Games
We've a great range of garden games on site at Bell's for both adults and children to get competitive! Will you be a winner?
Pumpkin Patch Pooches
Our patch is dog friendly, so feel free to bring your best friend along for the day! Please do keep them on a lead and clean up all mess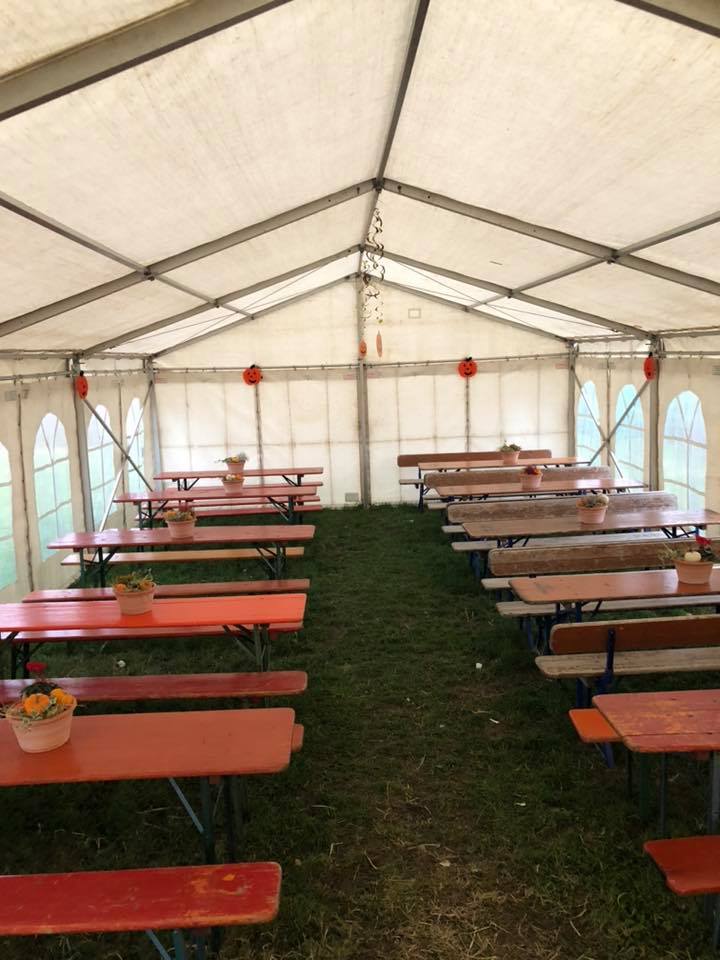 Undercover Dining Areas
To ensure you stay dry whilst you eat your dinner, we've marquees filled with tables and seating situated on site to shelter visitors from the elements!